Tarry Bank Ranch for Sale in the Greater San Antonio Area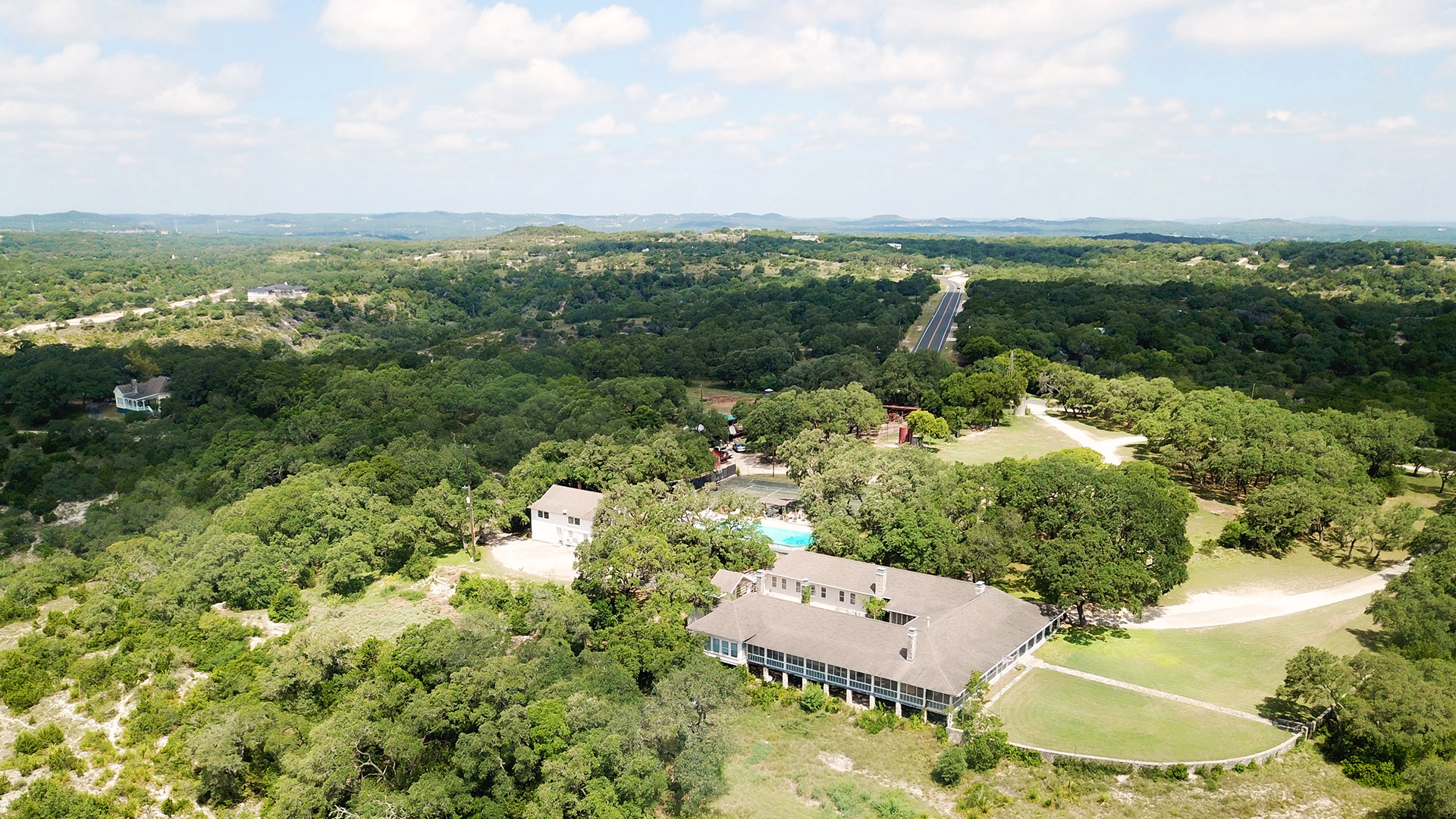 The historic Tarry Bank Ranch, an iconic 200-acre Hill Country ranch, has been listed in the market for the first time since it was originally acquired by the prominent Crighton family in 1932. The Bexar County property lies 8 miles south of Downtown Boerne on the historic Scenic Loop — Boerne Stage corridor.
The land surrounding Tarry Bank Ranch is as breath-taking as the rest of the Hill Country. There are creeks and ponds on site that provide a year-round supply of fresh water. The native trees and shrubs, which can be found throughout most of the ranch, house a diverse population of native fauna, including birds, deer, wild hogs, and other game. Tarry Bank Ranch has a rolling topography, with an overall change in elevation of approximately 160 vertical feet. At the top of one of the property's hills, overlooking a valley with views for 20 miles, lies Casa Grande.
Casa Grande, the 6,000 SF historic ranch house on the property, was built in 1920 and features six bedrooms, four bathrooms, six fireplaces, hardwood floors, and a large wrap-around porch overlooking the surrounding hill country. Visiting guests may also stay in Casa Estrella, a two-bedroom Victorian guest home built in 1905 that was originally located in Boerne's historic district and was later moved to Tarry Bank Ranch. The ranch offers an array of amenities in addition to its charming homes, including a large swimming pool and bath house, a clay tennis court, an outdoor fire pit, and more.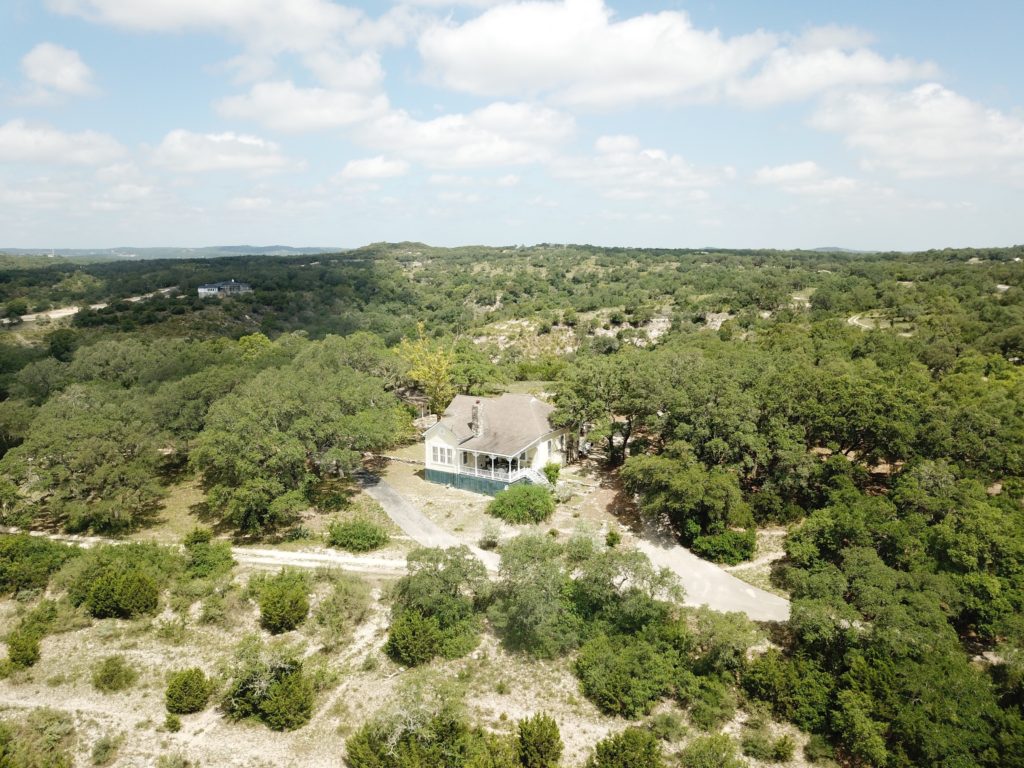 The monumental ranch is located on Toutant Beauregard Rd, approximately 6.5 miles from I-10 and 23 miles from Downtown San Antonio. The property's region was originally inhabited by native tribes who made use of its watering holes, vegetation, and local wildlife for thousands of years. Later, in the 1800's, German immigrants settled in the Texas Hill Country surrounding present-day Boerne, establishing a thriving community with a strong local economy.
Boerne is the county seat and only incorporated city of Kendall County, TX. The city is known both locally and nationally for being a spot where visitors can experience a slice of Texas Hill Country history, complete with local food, wine, and crafts. Boerne's downtown district includes charming shops, restaurants, and inns. The city also has several nature parks, which feature creeks, caverns, and lakes, making the city a popular day trip destination in the region. Thanks to Boerne's location on the booming I-10 corridor, the city is experiencing a new wave of growth. According to US Census estimates, Kendall County grew by 37% between 2010 and 2018, making it the 7th fastest-growing county in the U.S., and the 2nd fastest in Texas. Boerne's Economic Development Corporation expects this growth to continue for several years, estimating that the city's population will grow by 26% between 2018 and 2023, achieving a total of over 17,000 residents. This up-tick in the region's population growth has spurred an increase in demand for homes, and many master-planned communities have succeeded in fulfilling that demand. One of the most successful examples of these is the master-planned community of Anaqua Springs.
Anaqua Springs is a 900+ acre luxurious master-planned community located on Toutant Beauregard Rd, neighboring Tarry Bank Ranch. The development offers residents a balance between luxury and nature with a promise to preserve the community's natural setting. A 1-acre lot in Anaqua Springs starts at approximately $100,000, while homes will typically cost between $800,000 and $3,000,000.
"Tarry Bank Ranch offers investors the opportunity to enjoy a historic recreational ranch in a spectacular Hill country setting" says Chris Burrow of Range Realty Advisors, who is marketing the property. "The property also provides an excellent long-term land investment in one of the state's most dynamic growth corridors, extending along US Interstate 10 from San Antonio to Boerne".
Interested parties should contact Chris Burrow at cburrow@rangerealtyadvisors.com for more information about the ranch and its investment merits.  
Want to learn more about this property? Please submit the following form with your inquiry, and one of our team members will reach out to you as soon as possible.