LGI Homes Acquires Princeton Site for New Community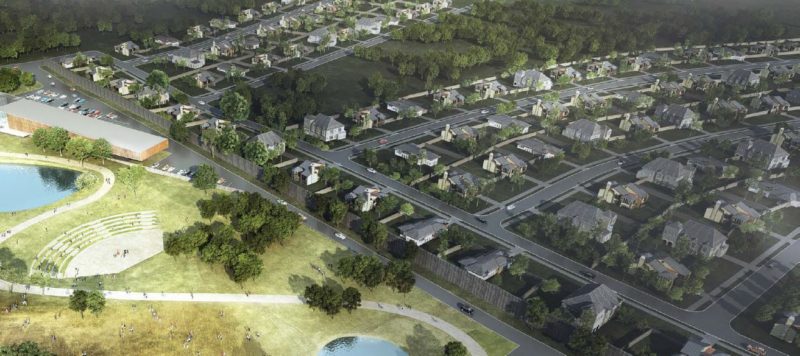 Texas-based LGI Homes has acquired 88 acres for the construction of 328 new homes in Princeton, TX – a project valued at approximately $95 million. The future residential community will be located just east of Princeton High School, at the crossing of US-380 and Boorman Lane. Range Realty Advisors represented both LGI and the seller, International Capital LLC of Dallas, in the transaction, which added another key component to the rapidly-developing Princeton Crossroads Development.
"We are extremely proud to be working with such a high-quality home builder" says Range Realty Advisors CEO Chris Burrow. "Our firm is also representing International Capital in marketing the balance of Princeton Crossroads, which includes sites for development of multifamily, townhome, retail, restaurant, and medical sites".
The City of Princeton is also enthusiastic about the recent development on Princeton's east side. Prior to the December 2018 groundbreaking of Princeton Crossroads, most of Princeton's growth was headed west towards neighboring McKinney. Now, as of February 2019, several of the property's tracts are sold or under contract, including one which will house the new Princeton City Hall and City Park. "The new city hall shifts the center of the city to the east, empowering a new, more modern urban structure" said International Capital's Ron Thomas, who manages the Princeton Crossroads land development project.
From 2017 to 2018, Princeton experienced a 416% increase in new housing starts, as well as a 65% appreciation in median home prices. To some, this level of growth may not come as a surprise due to the town's location in Collin County, one of the fastest-growing counties in the country. Princeton's new housing starts to the west, combined with the new Princeton Crossroads development to the east, are a strong indicator that the town will likely continue to increase its role in the county's growth over the next several years.
Please contact Chris Burrow at cburrow@rangerealtyadvisors.com or 214.416.8224 for more information about Princeton Crossroads.
Want to learn more about this property? Please submit the following form with your inquiry, and one of our team members will reach out to you as soon as possible.